COP27
Our mission is to ensure cultural diversity, amplify storytelling created in indigenous territories by indigenous peoples, and urge the implementation of the 5 demands at COP27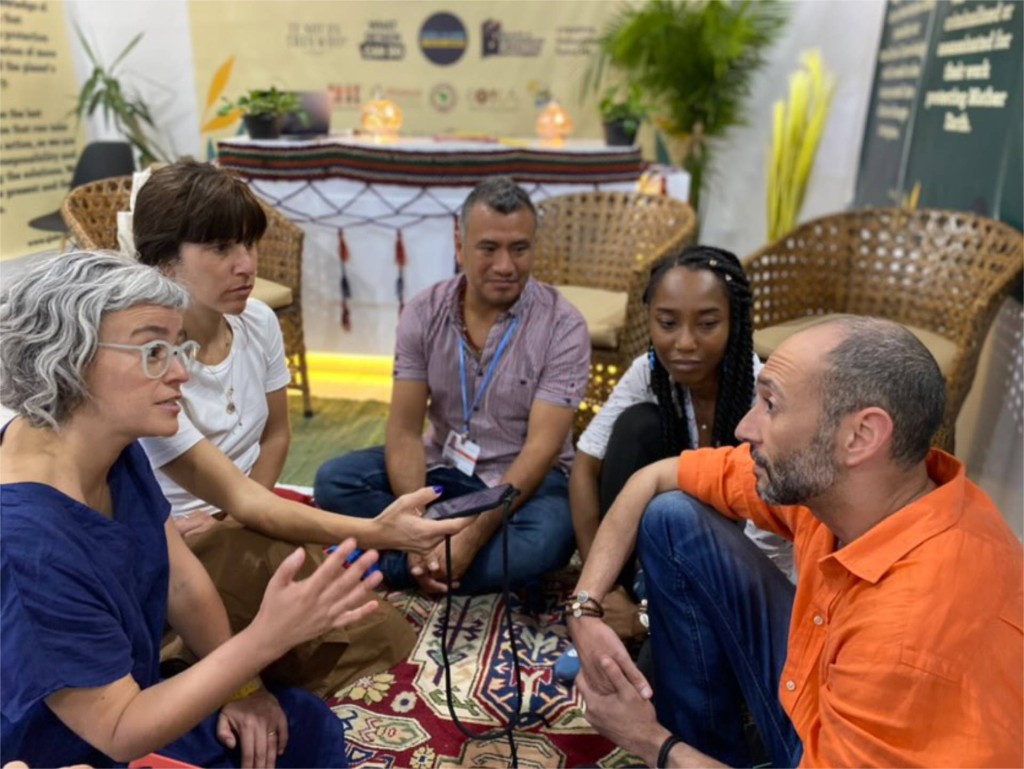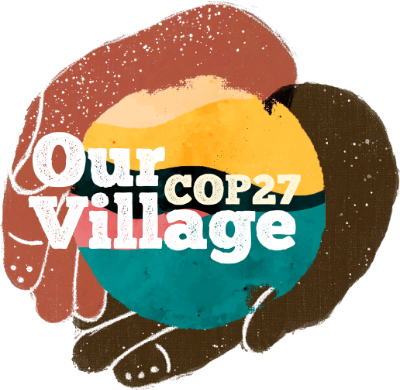 Why does COP27 matter to indigenous peoples?
Indigenous Peoples and Land are on the frontlines of the Climate Crisis and indigenous leadership, participation, and consent is not only just but also critical in the decision making processes. Governments have a responsibility to acknowledge loss and damage and begin to work on reparations by providing direct financing and implementing immediate climate adaptation plans. COP27 is crucial for advancing indigenous self-determination, indigenous sovereignty, and restoring the health of our planet.
Learn Our Five Demands at COP27
1.Land Rights
2.Free, prior and informed consent
3.Dirct Funding
4.Protection of Life
5.Traditional Knowledge
Our Village Community Corner at COP27 – Green Zone
Partnering with the Global Alliance of Territorial Communities, Black & Indigenous Liberation Movement, and Creative Industries Fund NL. Our Village will also be the home to, What Design Can Do,Creative Climate Collective, who will be using the space to showcase their climate innovations and prototypes. Last year at COP26, Our Village spaces served many, providing creative ways of resting while actively engaging with and listening to the voices of indigenous peoples and local communities. Many remarked this space as the only space where they felt "real human connections" in the vastness and consuming world that traditional COP spaces can be. After all, empathy and compassion for each other is at the center of what will transform our world, this is where we foster these relationships, this is where healing begins.
There is no climate justice without racial justice

Black & Indigenous
Liberation Movement

We invite you to take part in this collaborative space where you can learn from and share insights about Indigenous Peoples and their roles for climate action. Learn about our 5 Demands, network, and participate in transformative conversations. We value collaboration for it is not the sole responsibility of Indigenous Peoples to protect the health of our planet. It is our collective responsibility to take care of each other.
Thank you to all partners and support from Tenure Facility. Everyone is welcomed! Come and meet us at: The Green Zone, Our Village. Thank you