Indigenous Imaginarium
The INDIGENOUS IMAGINARIUM is an initiative to bridge international Indigenous filmmakers to the media industry in the Los Angeles.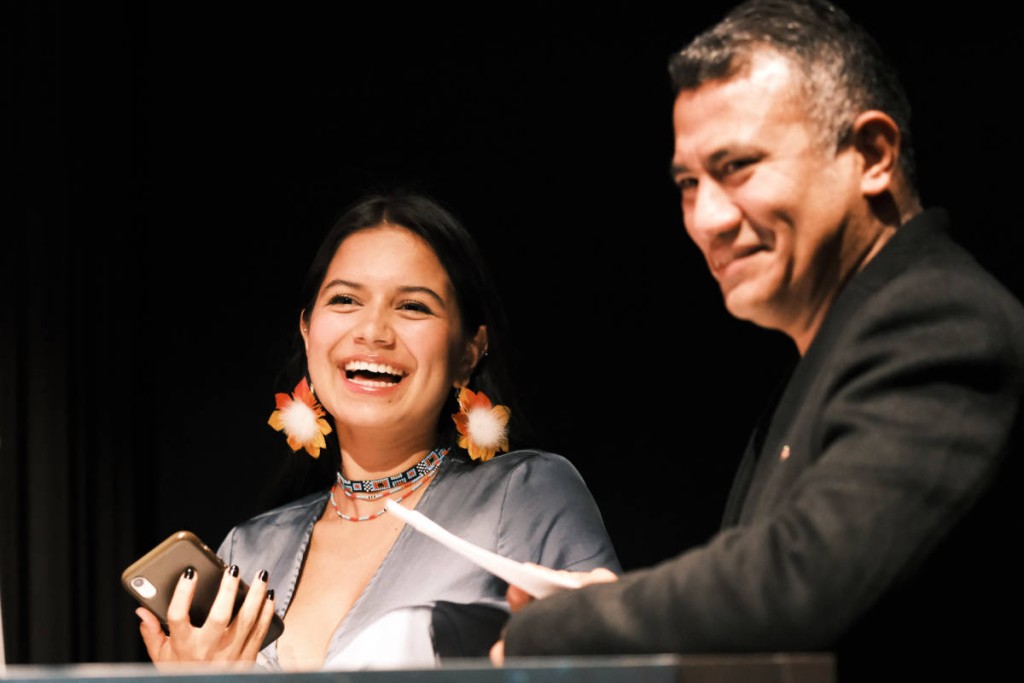 February 28 – March 7, 2023
The incubator is a curated space to reimagine climate justice through the indigenous dream of a healthy relationship with our planet, each other, and all living things.
A global fellowship of storytellers from the Americas, Asia to the Islands of the Pacific Ocean, to depths of the Amazon, the Caribbean, share experiences from within their lens, through a journey of their cultural stories and histories, to re-imagine our collective climate future.
A 7-day Hollywood incubator that brings 25 international indigenous filmmakers and creatives to Los Angeles to imagine new climate narratives.
Alongside directors, cinematographers, producers, and writers the filmmakers will develop their craft and form a writers' room for new story ideas, influencing and inspiring the stories of the future.
The culminating event will be a showcase and networking event in partnership with the Creative Artists Agency where filmmakers pitch their work to Hollywood agents, producers, executives, and influencers